Insurance. This is the most important thing you need! As a traveler, I have Allianz Travel Insurance. You can get additional insurance for altitude sickness. Altitude sickness is the most important thing you need to worry about while trekking. Allianz covers you up to 18k ft. My trek was at 17, 575 ft.
Action Wipes – baby wipes won't be strong enough and trust me when I tell you, this is a life saver!
Face wipes
Toothpaste + toothbrush
Travel size shampoo + conditioner (although I do warn, you won't be showering that much)
2 pairs of base layers
2 sets of pants or yoga pants (think layer)
4 shirts
Rain pants
Hiking Boots (lightweight)
Rain Jacket (thin layer)
Down Sweater (Jacket)
Two pairs of wool socks
Two pairs of polyester socks
Walking stick (2)
A Day Pack (where you'll carry your essentials)
Snacks (nuts, chocolate, energy bars)
Slippers
Camera
Sunglasses
Bandana
Hat
3 rolls of toilet paper
Journal + set of playing cards
Sunscreen
Bug spray
Sleeping bag
Water bottle
Pillow sheet
Extra shirt and pants to just sleep in (use something warm)
Any special cream you use to massage your muscles at the end of the day from walking all day.
Poncho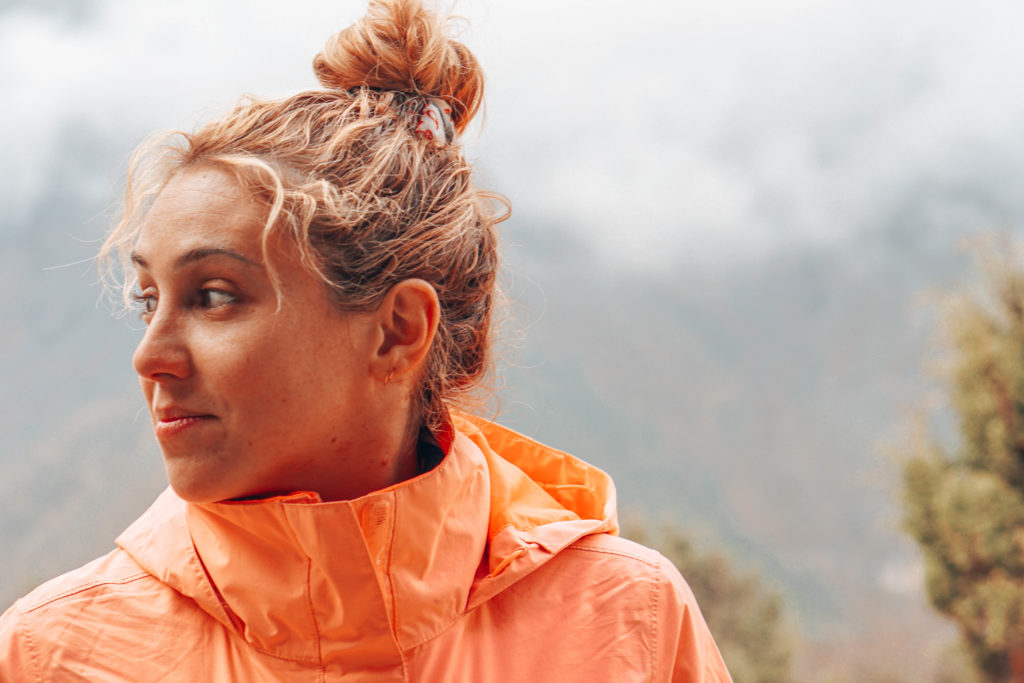 There you have it! A list of 32 things I wouldn't trek the Himalayas without! I over packed on the shirts and pants and to be honest, you won't be showering as much as you think so… as much as I hate to admit it… you'll get used to keeping the same clothes on because it gets so cold!
The temperature drops at night because you're trekking high altitude.
Believe it or not, it's actually pretty expensive up in the mountains! I would suggest packing as much paper and snacks you like, there is no limit to that!
For those of you that might be freaking out about not showering. There are showers! Just not in every location you stop in at night. You have to pay for a warm shower ($7-10USD). Keep in mind that this isn't a trip of luxury; It's a trip that will change your life. If you're looking to have a human experience and step out of your comfort zone,this is certainly for you!